Being the YMCA Liverpool and Sefton Safeguarding Lead
So over the past couple of weeks I have been really busy looking at our organisations safeguarding, reviewing cases and consulting with our staff.
I have developed some bespoke training sessions for our teams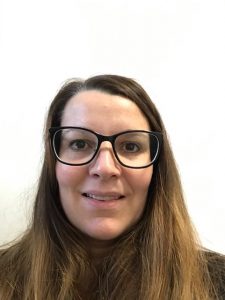 and have really focussed these upon training gaps and reoccurring challenges in responding to safeguarding concerns.  I have delivered four sessions over the past two weeks.
Yesterday I was asked to present a 'spotlight on safeguarding' session for Liverpool City Council and Merseyside Safeguarding Adults Board.
What really impressed me when putting this together was the amazing work that our staff teams do every day; going above and beyond their job roles to try and keep our residents not only safe but to also advocate for them deserving a better quality of life.
Part of my spotlight session included some great questions submitted by delegates, such as:
how people are referred to us – via Mainstay single point of access gateway ; how to support somebody who is homeless and living with physical health issues and requiring hospital treatment that isn't being taken forward by clinical services until the person is able to give an address; and if people living in our hostels are permitted to leave – I was really pleased to be able to share how all of our residents are free to come and go as they please and we support them to maintain their place with us, offer a variety of in-reach services provided by excellent health partners, and that our staff team operate in a Psychologically Informed way, to approach multiple complex needs effectively in order to achieve a range of outcomes specific to each resident.
I hope you find the presentation useful!
https://www.youtube.com/watch?v=0ey6mulf0po&feature=youtu.be
#SafeguardingAdultsWeek
#MakingSafeguardingPersonal