Laura Callacher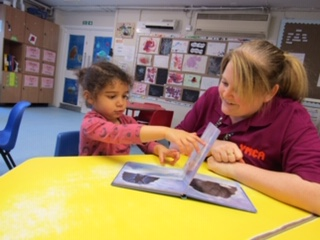 Early Years Manager
Laura manages our Early Years department. Laura is a Level 4 practitioner working towards a Level 5 Diploma in Leadership for Health and Social Care and Children and Young People's Services. Laura leads our Nursery provision following a nearly 20 year career in childcare. From working as a practitioner in a number of settings and now being Manager, Laura feels this has helped her to gain a range of skills to support children, staff and parents.
Charlotte Newnham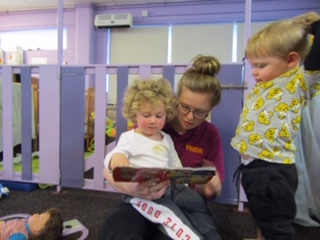 Early Years Deputy Manager and Senior in Baby Room – Level 3
Charlotte has been a qualified Early Years practitioner since 2018. Charlotte enjoys singing, messy play and outside activities with the children to enable the best for each individual child and to help them develop.
Zivile Juodeikiene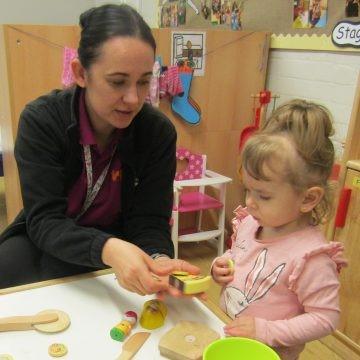 SENCO (Special Educational Needs Co-Ordinator)- Level 3
Zivile is our SENCO and has been in childcare for 4 years. She has enjoyed gaining knowledge and experience to develop children's skills and help them to have the best experiences during their time at nursery. Zivile helps to support and develop children's social communication and communication and language skills. Zivile is originally from Lithuania and speaks Russian, which she hopes will be useful to some families in our Nursery.
If your child has any identified needs Zivile will be happy to discuss these with you and support you and your child to join us in Nursery.
India Banks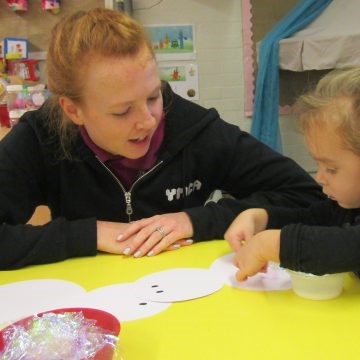 Senior Early Years Practitioner in Bumblebee Room – PGCE with QTS
Before starting at YMCA Sefton Nursery India worked with children in primary schools during her PGCE year. She says she has discovered a love for working with pre-school aged children during her time in Ladybird Room and now Bumblebee Room and enjoys providing activities that are both fun and educational for young developing minds. India was part of an NCETM initiative in our area and took part in workshops and training to 'Develop the Leadership Capacity for Early Years Mathematics' This has been embedded throughout Nursery, resulting in a stronger provision of Maths in the setting.
Janet Wright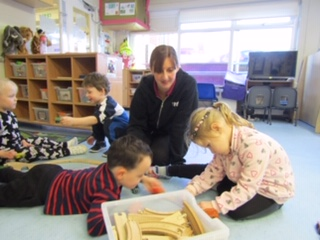 Senior Early Years Practitioner in Ladybird Room – Level 3
Janet has been in childcare and part of the YMCA team for over 14 years. She took a year and a half out but joined us again in February 2018.
Janet has experience of working with all ages across Nursery. She says she enjoys supporting and watching the children grow and develop and preparing them to move on to 'Big' school!
Megan Fletcher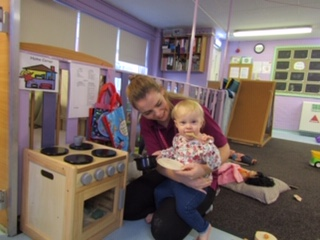 Early Years Practitioner in Ladybird Room – Level 3
Megan has been in childcare for around 10 years. Megan is also our Parent Champion and is enjoying the training to gather new information to share with our parents. Megan has experience with all age groups, and enjoys finding new activities to help the children develop their skills and knowledge.
Katie Wignall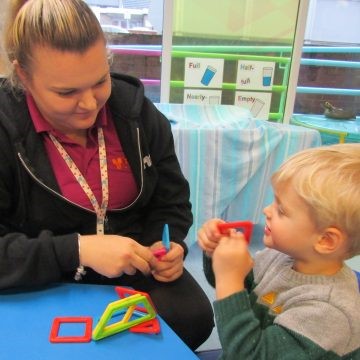 Part time Early Years Practitioner in Ladybird Room – Level 4
Katie has been in childcare since 2012 and has enjoyed constantly learning new things to help the development of all the children.
Katie has worked with the 2 year olds in Bumblebee Room and is now working part time with the 3 – 4 year olds in Ladybird Room.
Claire Fyles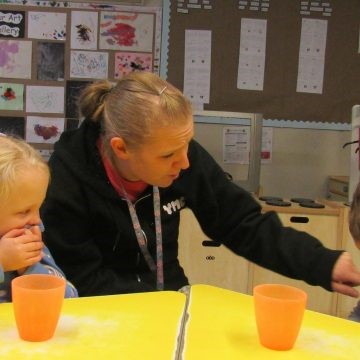 Part time Early Years Practitioner in Ladybird Room – Level 3
Claire was a student with us in 2005 and became a member of the team in July 2006. Claire has experience with all the age groups. After time off to have her 2 children Claire is now working part time and works 2 days a week. After being in childcare for over 10 years Claire says she still enjoys watching the children grow and develop.
Agnieszka Mikolajewska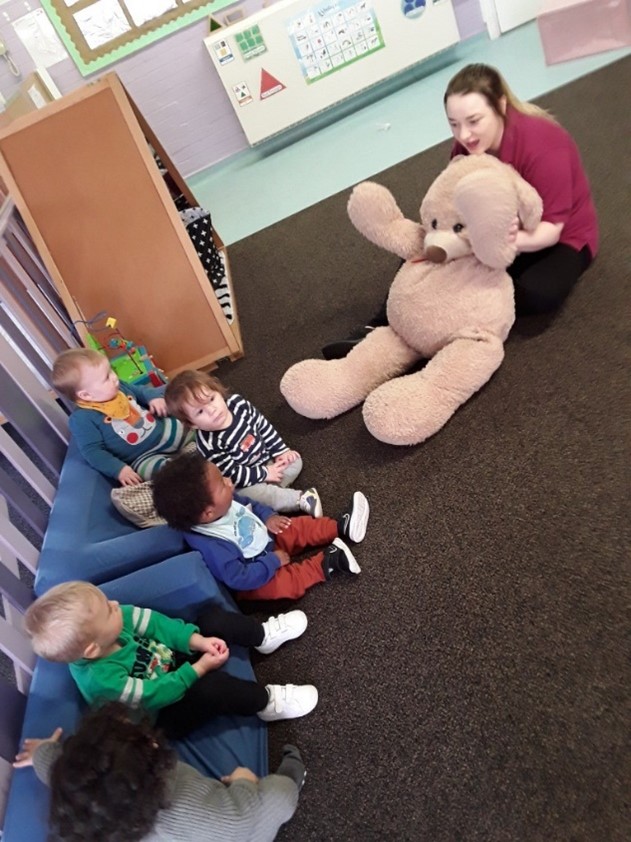 Early Years Practitioner in Baby Room –BA Hons in Early Childhood Studies
Aga has a BA Hons in Early Childhood studies Working for YMCA together since February 2023. Aga enjoys helping the babies learn and develop in a caring environment.
Iza Rogalska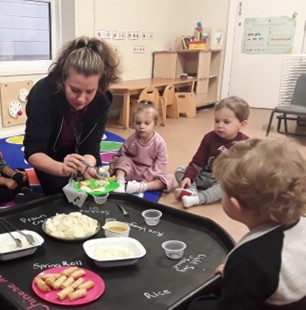 Early Years Practitioner in Bumblebee Room –BA Hons in Early Childhood and Youth Studies
Iza has Ba Hons in childhood and youth studies and has worked in support work with children with additional needs and joined the YMCA Together team in November 21, since staring in the nursery Iza has enjoyed working with children of all ages and seeing them reach their individual milestones.
Renata Kazlauskiene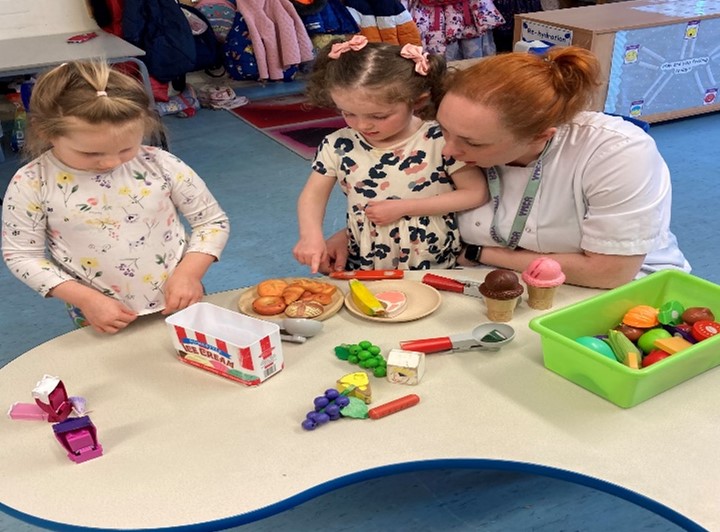 Early Years Cook.
Renata started at YMCA in July 21 after working in many restaurants. Renata enjoys preparing nutritionally balanced meals and snacks and providing cooking activities for the children to join in with.