Two Day Introduction to Psychologically Informed Working Course.
YMCA Together deliver a two day introduction to psychologically informed environments using a cognitive analytic approach.
The aims and objectives are:
To gain a good understanding of what a psychologically informed environment is.
To understand how a PIE operates and is maintained in services.
To recognise the importance of the therapeutic alliance, how you build it and maintain it with some practical tools.
To acknowledge the impact that trauma and adverse childhood experience has on how someone behaves and relates into adulthood
To learn what a Cognitive Analytic Therapy approach is, how it is used and how you can manage your own behaviours to the benefit of the people you support.
We typically run the course for up to 25 people who are working with people experiencing particular challenge in their lives such as homelessness, domestic abuse, substance misuse challenges or mental ill health.
The course is broadly split into two days, with day one thinking about what underlies the behaviour of the people we work alongside with some practical tools to bring into the workplace. Day two introduces the concept of a cognitive analytic approach. Cognitive analytic therapy is a relational approach, thinking about how we relate to ourselves, to other people and how they relate to us.  We will consider together, how we can bring unhelpful enactments into our interventions and how when we understand ourselves using a cognitive analytic perspective we can help people to step out of their own patterns of behaving.
We ask that people bring their best, open, reflective selves to the course as we think together about how we can do our best for the people we work alongside.
The course is delivered by Ellie McNeil, CEO of YMCA Together or Charlie Plucker, Therapeutic Lead and Kate Portman, Psychology partner or Claire Worthington, Trainee CAT therapist.
6 Month Cognitive Analytic Therapy Case Management Course (ACAT Accredited)
The course will comprise of 6 training days, a total of 36 hours of teaching with 6 hours of seminar reading incorporated within this structure along with 1 hour reflection on reading at the commencement of each training day. There will be an essay to complete if you wish to receive accreditation for the course.
Alongside structured teaching, group work and guided reading trainees will also be involved with:
Clinical Practice:
The clinical practice aspect of the course will allow trainees to gain a working understanding of using CAT in case management, applicable to their work. The focus on this work will be using CAT, not doing CAT but will support the use of the CAT model, method and tools in their work with an identified resident group. Trainees will work with (a minimum of) 2 cases across the duration of the training programme, either by providing direct interventions or by guiding team working by mapping and the development of 2 reformulation-led care plans.
Clinical Practice will be supported by weekly supervision, facilitated weekly with groups of 3 trainees meeting for 1.5 hours with external supervisors. Supervisors will be allocated at the start of the course; consideration will be given to trainee's areas of work/supervisor experience as well as location and timing to enable the best fit.
There will be one clinical appraisal towards the end of training, more can be arranged if required or requested by supervisor or trainee. The appraisal lists attendance. However, the Course Admin Assistant will also work with the supervisor and trainees to keep a log of supervision attendance available to the course director.
Personal Reformulation (PR):
To enable a full experience of CAT as a relational approach, and to develop awareness of self to enable use of self, self-reflection is a core part of CAT training. Trainees will be required to join a therapist of their choosing to engage in personal reformulation. This confidential space will allow for development of and increased capacity for self-reflection, responsiveness and awareness of potential for, or real enactments, through the development of a diagram.
Personal Learning Journal:
Trainees will be encouraged to keep a personal learning log. The aim of the learning log will be to promote development of an observing eye and to support the embodiment of concepts of Recognition and Revision through curiosity and reflection.
Reflective Practice Facilitation
We can offer support and training to organisations establishing reflective practice. We can also provide facilitation of reflective practice.
Please email hello@ymcatogether.org.uk for more information on any of our courses.
Contact us to find out more!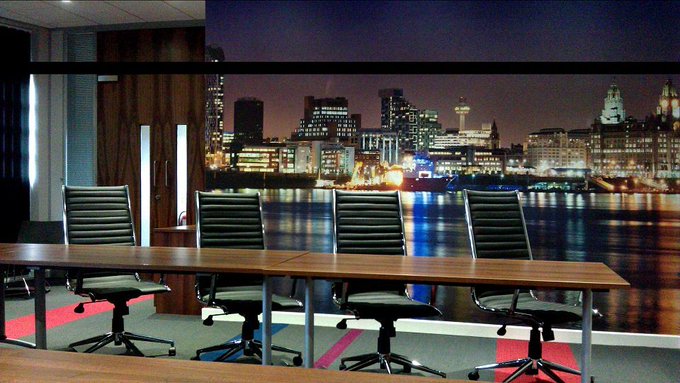 If you would like more information or would like to book on please get in touch with our Learning and Development Co-ordinator, Ashton Mcbride on:
0151 600 3530 
ashton.mcbride@ymcatogether.org.uk