Mental Health First Aid (Adult Two Day)
Are you working in or leading an organisation that wants to support people in mental health crisis? We can help!
Watch this short clip to find out how varied industries have found the training invaluable:
https://mhfaengland.org/dashboard/mental-health-first-aid
We believe that mental health is just as important as physical health, and that Mental Health First Aid training is an incredibly valuable investment for staff and community wellbeing – so much so that we offer the training to all of our staff, across all levels!
We've trained lots of teams and individuals who've said:
"Everyone should attend this training!"
"Really made me think differently!"
"Very enjoyable and in depth, will recommend!"
"I used it straight away the next day at work to help someone who was suicidal, and wouldn't have been able to respond without my new knowledge"
"I feel both confident and competent to apply my learning in practice"
"The practical sessions were great – referring to real life cases and learner working together to develop practical solutions"
Mental Health First Aid (MHFA) is the mental health equivalent of physical first aid.
This course qualifies you as a Mental Health First Aider, giving you:
An in-depth understanding of mental health and the factors that can affect wellbeing
Practical skills to spot the triggers and signs of mental health issues
Confidence to step in, reassure and support a person in distress
Enhanced interpersonal skills such as non-judgemental listening
Knowledge to help someone recover their health by guiding them to further support – whether that's self-help resources, through their employer, the NHS, or a mix
Our course covers:
Mental Health First Aid, mental health, depression and suicidal crisis. Anxiety, personality disorders, eating disorders, self harm, psychosis, schizophrenia and bipolar disorder.
Research and evaluation shows that taking part if a Mental Health First Aid course:
Raises awareness and mental health literacy
Reduces stigma around mental ill health
Boosts knowledge and confidence in dealing with mental health issues
Promotes early intervention which enables recovery
Duration: 2 full days
Cost: £169.99 per person (recommended price is £300)
Upon completion of the course, you will receive a certificate and FREE resources: Adult Mental Health First Aid Manual, Workbook and MHFA Action Plan z card – to keep and refer to whenever you need them.
Our next course takes place on Tuesday 15th and Wednesday 16th March.
(We employ a number of Instructor Members who are approved by MHFA England and accredited by the Royal Society for Public Health)
Overcoming Unconscious Bias
The aim of the training is to increase learners understanding of what unconscious bias is and more importantly, turn their understanding into action and avoid or challenge bias.
Through the training participants will:
Examine their background and identity so they can interact more authentically with co-workers, service users, and the communities that they reside in and support.
Explore how the brain functions so they can recognize Unconscious Bias as a natural function of the human mind
Expose patterns of Unconscious Bias so they can navigate their impact on decision making.
Confront their own biases so they can practice conscious awareness and challenge bias
Identify organisational leverage points so they can mitigate the impact of Unconscious Bias in interactions, processes, and structures
 Duration: 4 hours
Cost: £40 per person
Suicide Awareness and Prevention
The aim of the training is to increase learners' understanding and knowledge of practical suicide prevention techniques, to enable them to confidently make appropriate and timely interventions if they think someone is feeling suicidal.
By the end of the session learners will be able to:
Identify signs that might suggest someone is thinking about suicide
Recognise risk and identify key risk factors
Have increased confidence to ask direct questions about suicide
List key support services for people who feel suicidal
Duration: 4 hours
Cost £40 per person
Using a Relational Approach to Preventing Conflict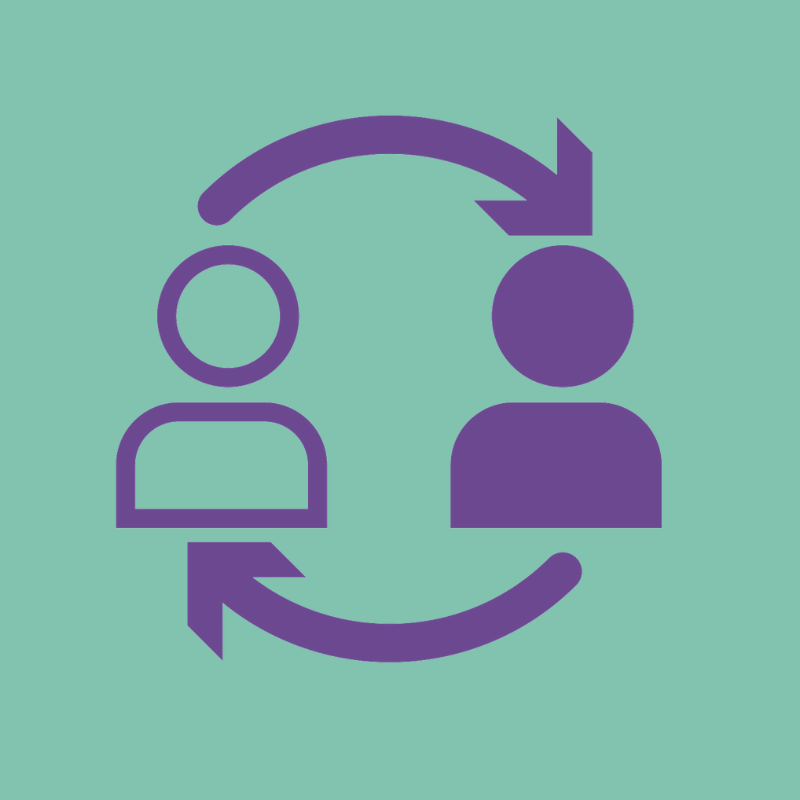 Based on our time working with people with multiple and complex needs in particular, we use a psychologically informed and relational approach to preventing and avoiding conflict; focusing proactively upon behaviours in a CAT* informed way – both on service users behaviours and our own as professionals, improving continuous self awareness; identifying and responding to relational patterns in a non-punitive and safe way.
The session is interactive (including activities based on a dialogical approach to preventing conflict) and we measure delegates' confidence in terms of preventing conflict at the start and end of the session. We don't focus on responding to physical aggression (i.e. self defence/restraint,) as our approach is much more preventative. We can bespoke the session slightly to your needs in terms of content.
Delegates will receive a resource pack to apply learning in the workplace using practical tools, along with a certificate.
Duration: 1 full day
Cost: £59.99 per person
*Cognitive Analytic Therapy
Connect 5 Mental Health & Wellbeing Training

Coming Soon!  Connect 5 focuses on training front line staff across any sector, to enable them to support people that they support to live well mentally, to better manage their mental health, increase their resilience and ultimately improve their wellbeing.
Training sessions can last from half a day to three days and you can choose to progress through the stages depending on the requirements of your role.
Session 1. Brief Mental Health and Wellbeing Advice (1/2 day, 3.5hours): Aims to raise awareness of how you can support mental health and wellbeing within your everyday practice.
Session 2. Brief Mental Health and Wellbeing Intervention (full day): Aims to develop your skills and confidence to recognise mental health and wellbeing needs and to make effective interventions to improve mental health and wellbeing.
Session 3. Extended Mental Health and Wellbeing intervention (full day): Aims to develop your knowledge, skills and confidence to use a range of strategies and interventions which effectively support people to take positive steps to improve their mental health and wellbeing.
Watch this space!
Looking for a particular course tailored to your needs?
We can adapt all courses and work with you to design courses to suit your training needs – just contact us via the details at the bottom of this page for a chat!
We're adapting to Covid-19 guidelines to help keep everyone safe!
We're using a mixture of face to face, Zoom, Microsoft Teams, course-specific platforms to deliver our training.
For any face to face training we use our refurbished Futures Training Suite, YMCA Liverpool, 15 Leeds Street, Liverpool, L3 6HU, our fantastic community venues or within your workplace.
For any courses taking place via Zoom and Microsoft Teams we send you all of the links well in advance as well as a list of FAQs – we're here to make your learning experience as comfortable and engaging as possible!
Contact us to find out more!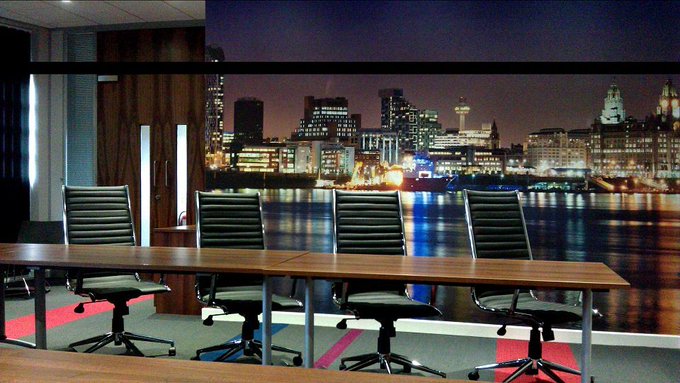 If you would like more information or would like to book on please get in touch with Emma Carruthers on:
0151 600 3530 / 07946469698